Well, the kids have another race in the books.  This morning they both ran the Dino Dash 5k with D.  I had the task of holding everyone's stuff.  🙂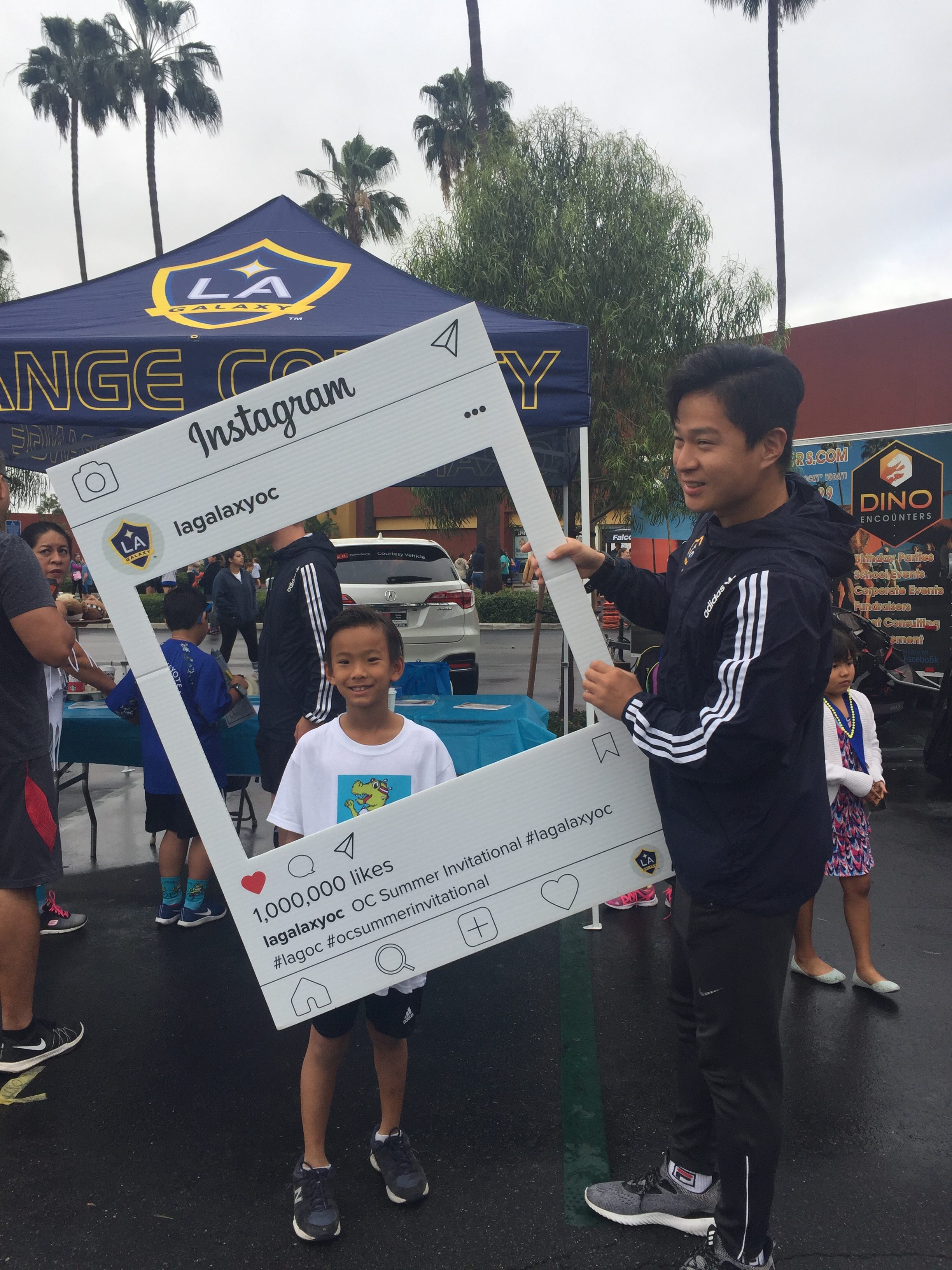 We stopped by the LA Galaxy OC booth and saw some friends from church.  n took a picture with Coach Rocky.
I caught k, D and n crossing the finish line.
Official times:
k–30:06 (18th Division Place out of 129)
D–30:10
n–30:14 (14th Division Place out of 163)
D wanted them to run a little faster, but considering they did practically zero training, I think they did well!